Diane and Tom Faglon
Cooking, Food And Wine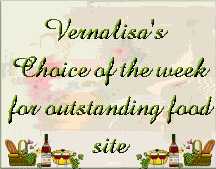 ---
Never Trust a Skinny Chef


Tom competes as a regional finalist in the Sutter Home winery "Build a Better Burger" cook-off in Pittsburgh.
Tom is selected for the fifth time to compete in the National Oyster Cook-off in St. Marys, Maryland!

Diane and Tom are avid "foodies". Our favorite TV channels are the Food Network and the Cooking Channel. We can "kick it up a notch", and "BAM" it with Emeril and the best of them. We surf the web looking for new gourmet food suppliers and wine merchants. To better hone our cooking skills, we have completed cooking, baking and chocolate courses at The Institute of Culinary Education in New York and King's Cooking Studio in New Jersey. We have also participated in wine courses given by Connie Fowler, a local New Jersey wine expert, the Stage House Inn (Scotch Plains, NJ), Pierre's Bistro and Serenade (Chatham, NJ). Our "foodie"-mania is evident in our memberships in the Vidalia Onion Lovers Club, Cooking Club of America, "Foodie Forum", Beer Across America, Wine Library Wine Club, Coffee Anyone Gourmet Coffee Club and D & M Champagne Society. We receive probably 40-50 food and cooking magazines and catalogues a month. Our mania around food and cooking centers mainly around our dinner and tea parties, our wine and food pairing seminars, building relationships with chefs, Tom's recipe and cook-off contests and competitions, our favorite suppliers and restaurants and, of course, our favorite food fantasies. Since Tom retired, he has been focusing his energies on recipe competitions, cook-offs, and relationships with local food purveyors.
Tom has also been featured in the NY Times for his Dark chocolate Bark with Pomegranates and Candied Ginger. Watch the video at: http://nyti.ms/18cj53L. Read the article at: http://www.nytimes.com/2013/12/04/dining/sweet-treats-from-their-kitchen-to-yours.html?_r=0&adxnnl=1&adxnnlx=1385904383-5uthX6Q+8noupARKC/Ig2A
In addition to our regular culinary events, each year we have one big extravaganza that really puts our skills and capabilities to the test. Some of our culinary adventures include:
Tom's partnership with food writer, Melissa Clark, to produce a video for the New York Times Dining section for his Dark Chocolate Bark with and Pomegranate and Candied Ginger

Several featured articles about Tom's culinary prowess in the NJ Star Ledger and Taste of Home Magazine.

Tom's winning 2nd place in the Best NJ Home Cooks Competition in 2015, sponsored by the NJ Star Ledger.

Tom's winning cook-off competitions at the 2011,2012, 2013 and 2014 National Oyster Cook-offs sponsored by the Maryland Seafood and Aquaculture Organization

Partnering with the TV Food Network to realize one of our food fantasies--to cook a dinner party for a 5 star chef!

Serving as featured chefs for a culinary weekend at the Fox Creek Inn, Chittenden Vermont

Catering a "Culinary Cruise" for the Wyse Advertising Company and 70 of their key clients

Donating a food and wine pairing seminar for a fund raising auction at the annual New Jersey Junior Achievement Gala.

Tom's adventure with the NJ Star Ledger's Munchmobile to answer the question, "Can you get good Cajun food north of N'Awlins?"

Tom's partnership with L &D 's Sapore Ravioli & Cheese, LLC. to develop and market dessert ravioli products and represent the company at local farmer's markets and supermarkets.

Tom's successful recipe competition entries

Tom is the subject of a full page feature article in Taste of Home magazine, Summer,2016 issue.

Tom won second prize in the Star Ledger Best Home Cooks of New Jersey competition.

Tom is the special guest in a video for the NY Times Food with food writer and cook book author Melissa Clark preparing his Dark Chocolate Bark with Pomegranate and Ginger.

Cooking Page Index
Feel free to browse the full page or use these links to jump to a specific section.
Fox Creek Inn Featured Chef Experience
Culinary Cruise Aboard "Le Gastronomique&quot
Food And Wine Hot Sites
Food Network Food Fantasy TV Series Experience
National Oyster Cook-Off

New York Times Video With Food Writer Melissa Clark

Tom's Partnership with L &D 's Sapore Ravioli & Cheese, LLC.

Wine And Food Pairing Seminars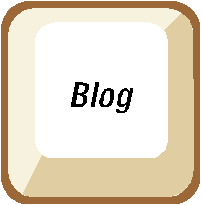 Click the Blog Button and visit Tom's "nj cooks cookncork" blog!
We periodically hold dinner parties for 12 to 20 guests on average. At times we have had to rearrange our entire living and dining rooms to be able to seat everyone at one long table. Our dinners are seven or eight course degustation meals, with menus planned around a central theme. Themes range from: a country (e.g., Italy, Russia, Mediterranean cruise); an era (e.g., colonial America or the "Impressionists' Table" ); a chef (e.g., Daniel Boulud); to a favorite set of ingredients (e.g., "roots of flavor", lemon, seafood). Each course is complemented by an appropriate wine. We have developed a local recognition and reputation for the lavishness of our dinner parties, as described in a review in a Bridgewater, NJ newspaper, the Courier News, in July 1995. Want to hear more about what it takes to put on one of our dinner parties and even take a peek at us at our colonial theme party? Visit our Courier News Dinner Party Review. Take a look at our latest menus, including our Food Fantasy dinner with Chef Jacques Torres for the Food Network. Menus



BREAKING NEWS: Tom is the subject of a full page feature article in Taste of Home magazine, Summer 2016 issue. Tom won second prize in the Star Ledger Best Home Cooks of New Jersey competition!
We are always hunting for or developing new recipes. We have amassed thousands over the years. Tom often enters his recipes in food contests to "test the waters".
He won his first national contest with his Spinach Frittata recipe entered into the Colavita Olive Oil Contest in April of 2001.

In March, 1999, his Crab Dip took third prize (out of 210 entries) in the Annual Irish Recipe Contest at the Fitzpatrick Hotel in Manhattan.

In February, 2001, Tom was awarded the Grand Prize for his Vegetarian Chili in the Kings Cooking Studio Chili Contest.

Tom had had two national winners 2006. His Grilled Lamb Chops With Apple-Onion Chutney won first prize in the "Better Homes & Gardens 2006 Easter Recipe" contest. His Shrimp and Chorizo Salad was chosen as a finalist in the national "Better Recipes" contest.

In May, 2009 Tom's recipe for Coddled Duck Eggs received national recognition and was published at Recipe4Living.com.

Tom had had three national winners 2010. His Awesome Oyster Soup received an Honorable Mention in the 2010 National Oyster Cook-Off and was published in the 31st Annual National Oyster Cook-Off Cookbook. Tom's Healthy Meatloaf won second prize in the national Grassfed and Healthy Beef contest and His Mediterranean Breakfast Pie won first prize in the national Wholly Wholesome contest.

In 2011, Tom had four national winners. His recipe for Goat Cheese Lettuce Cups was a feature publication in the April/May edition of Taste Of Home magazine. His Chocolate Banana Bundles recipe was published in the 2012 Taste of Home Annual Recipes book. He was selected to compete in the 2011 Nation Oyster Cook-Off with his Oyster Puff recipe. In addition his Summer Oyster Stew gained an Honorable mention in the Cook-Off and was also published in the annual Oyster Cook-Off Cookbook.

2012 was an amazing culinary year for Tom. He had a number of national recipe winners along with newspaper reviews and winning competition. His recipe for Chocolate Fruit and Nut Bark was featured in the Taste of Home 2012 Christmas Cook Book. His Smoked Salmon Bites recipe was a feature publication in the December/January edition of Taste Of Home magazine. Tom was featured in two newspaper articles for the NJ Home News and Courier News: one for his Goat Cheese Lettuce Cup recipe, in the May 30, 2012 edition; and the second for his use of NJ seasonal produce with his NJ Beefsteak Tomatoes Stuffed With Corn and Crab in the July 10, 2012 edition. The "piece de resistance" of Tom's culinary year was winning first prize at the 2012 National Oyster Cook-off in Maryland in October with his Oyster Royale soup.

In 2013, Tom again had a number of recipe winners. His Ginger Maple and Macadamia Nut Cookie recipe was selected as the 1st place winner, in the Taste of Home December 2014 contest, and is published on their website. Tom was also selected to compete in the 2013 National Oyster Festival for the third year in a row and won third prize for his Oysters Flambé. The highlight of Tom's year, however, was partnering with Melissa Clark, Food Writer for the New York Times, to produce a video preparing his Dark Chocolate Bark with Pomegranate and Ginger.

In 2014, Tom competed for the fourth year in a row at the National Oyster Cook-off in Maryland and won third prize for his Irish Oyster Dip. In addition his Grilled Tomato Crab Bites recipe won a Taste of Home contest and His Tropical Bread Pudding won in Dessert category of the 2014 Trump International Beach Resort Holiday Recipe contest.

In 2015 and 2016 to date, Tom:
We have put together a collection of our favorite recipes to share with you. If you would like to enthrall you guests with delights such as: Oysters Rockefeller Soup, Parmesan Sesame Biscuits, Goat Cheese Grape Truffles, Pumpkin Pie Brulee, Wild Mushroom and Gruyere Tart, Porcini Mushroom Turkey With Mushroom Gravy, Cold Blueberry Soup With Herbed Orange Sorbet, Roast Turkey with Pomegranate Glaze Warm Crab And Lobster Pate, Roast Beet And Tomato Bisque; Asparagus Lasagna, Rack Of Lamb With Rosemary Scallion Crust; Raspberry-Rosemary Sorbet, Coconut Cake With Lime Curd, Yellow Gazpacho, Fennel And Watercress Salad With Cranberries And Pecans, Roasted Mango With Vanilla Yogurt, Mussels With Smoked Ham, Lemon And Oregano, Mixed Grill With Cherry Cola Barbeque Sauce, Grilled Stuffed Tomato With Goat Cheese And Sage, Grilled Asparagus With Orange Mayonnaise, Watercress And Radish Stuffed Eggs, Corn and Chive Pudding, Plum Crisp With Ginger Ice Cream, Spiced Strawberry Sorbet, Sweet Potato Layer Cake With Cranberries And Orange Cream Cheese Frosting, Spicy Raisin Carrot Oatmeal Cookies, Mango Tea Bread, Lemon Passion Fruit Meringue Pie, Breakfast Strudel, Chocolate Pomegranate Torte, French Toast With Maple Apples, Spicy Crab Cakes with Mango Puree, Blueberry Buttermilk Scones, Mai Tai Sorbet, Grilled Citrus Chicken Under A Brick, Roast Turkey With Riesling Gravy, Pistachio And Dried Cherry Biscotti, Cheesy Zucchini And Red Onion Flatbread, Mango, Honey, Mint Sorbet; Dark Chocolate Pomegranate and Ginger Bark, White Chocolate Brie Cups, Zucchini Gruyere Tart, etc., visit our Recipe Collection. We now have over 1100 recipes in the collection!

A "Mid-Summer Night's Dream At the Fox Creek Inn
In the summer of 2004, the weekend of July 23, 2004, specifically, Diane and Tom were the featured chefs for a culinary weekend at the Fox Creek Inn in Chittenden, Vermont (near Rutland and Killington). This inn is one of our favorites--take a look at our review at Tom and Diane's Favorite Country Inns. We prepared afternoon tea and dinner on Friday; breakfast, afternoon tea and dinner on Saturday. The dinner on Saturday was an 8 course degustation dinner with matching wines. Since the Fox Creek Inn is well known for their wonderful food and hospitality, has been the recipient of several Awards of Excellence from the Wine Spectator and is recommended by the prestigious Select Registry--Distinguished Inns Of North America, we were thrilled with this invitation. We invite you to share the experience with us--take a peek at the Fox Creek Inn Culinary Weekend Menus and our Photo Album of our Fox Creek Inn Culinary Experience

Diane and Tom discovered the delights of afternoon tea on our first trip to England ten years ago. Our first experience was at Brown's Hotel in London. Imagine, this is a very formal dining room where waiters wear tuxedos in the afternoon. When we had our first taste of clotted cream, we evidently exclaimed our pleasure at bit loudly because the waiter came rushing over thinking there was some emergency. Recently, real English clotted cream has been allowed to be imported into the US---Hooray!!! You can buy both clotted cream and Double Devon cream. Since our first trip to England, we have hosted Ladies Tea Parties regularly. Of course, there is a role for Tom and any other gentlemen who may wish to come--that role is to serve the ladies. Would you like to know what we serve at afternoon tea? Take at look at our latest Tea Party Menus.


Thanksgiving:
We do our share of holiday entertaining. In the past, we have our annual Thanksgiving pilgrimage to Diane's sister Sheila in the Midwest. We are always invited provided we do all the cooking. Sheila's responsibility is to shop, invite guests, and, of course, pay for everything. Thanksgiving dinner at Sheila's is always an adventure--like the year we found out the day before that one of the guests was a lactose intolerant, borderline anorexic who was allergic to onions and garlic! When Sheila was in the process of moving, we hosted Thanksgiving dinner in New Jersey. See Tom carving the Thanksgiving bird and smack your lips over our latest Thanksgiving menu at our Thanksgiving Page.
Christmas:
We also have an annual Christmas party, which ranges from about 30 guests to our all-time high of 66. Imagine, 66 guests wandering through our two bedroom apartment with twelve Christmas trees and seven cats! Our twelve trees are supplemented by our eight antique Santa village displays and our collection of Chef and Wine Maker Santas, nutcrackers and snowmen. Of course, we do a lot of baking for the holidays. Before Thanksgiving, we bake sweet breads, and make various cranberry sauces and conserves. Before Christmas, we bake cookies, our cinnamon pecans, tiny English Fruitcakes, and Tom makes his notoriously decadent chocolate fruit and nut barks.

In 2015, we had more orders than ever for our holiday treats and chocolate. So despite the fact that I was carrying a full load of consulting clients, we baked more than ever. We made 198 sweet breads 247 dozen cookies (35 different kinds), 27 pounds of spiced nuts and 20 pounds of Dark Chocolate Fruit and Nut Bark and 20 pounds of White Chocolate Peppermint Bark!

In addition, Tom's new bark--Dark Chocolate with Pomegranate and Candied Ginger--was a feature in the New York times video with food writer Melissa Clark. It is absolutely amazing to bite into the chocolate and at the same time get a burst of Pomegranate juice laced with sweet ginger! The recipe is now in our collection. Take a peek at our Christmas party buffet selections at our Christmas Party Page.
Most of our favorite Thanksgiving and holiday party and baking recipes are included in our Recipe Collection.

Participation in a series of food and wine pairing classes gave Diane and Tom an appreciation for the kismet of wine and food. How the right pairing can elevate them both to a higher level and make them taste far better together than they would be on their own, and an incorrect pairing can be disastrous to both. In 2001, we decided to combine our passion for food and wine with some fun, entertaining and education. We partnered with wine writer and consultant, Connie Fowler to host wine and food pairing seminars. As with our other "foodie" events, we build on themes that are a bit off the beaten track (dessert wines, champagne and food pairing), or take a well traveled road (wine and cheese) and "kick it up a notch". We recently explored the wonderful world of German wines of the 2001 vintage--called the vintage of the century for German wine. In the spring of 2006, many New Jersey philanthropists bid on one of our food and wine seminars at the NJ Junior Achievement Annual Fund Raising Gala. To find out more about our wine seminars, and see the twists we took to exploring the principles of food and wine pairing, wine and cheese matching, the versatility of German wine, and the worlds of dessert wines and champagne, take a peek at our Wine Seminar Page

Some people are "groupies" for movie stars, or rock stars, or sports stars, but not Diane and Tom. We like to hang around chefs. We especially like to establish relationships with chefs to be invited to work with them in their restaurant kitchens. We have worked with Chef Chris Gesualdi when he was at Montrachet in New York, with Chef Steve Bidwell when he was at Trattoria Nicola in New Jersey, and have had several "Chef of the Day" experiences with Chef Walter Leffler, formerly Executive Chef at the Short Hills Hilton (the only 5 Star hotel and restaurant in NJ) and currently Managing Partner at the Fine Art of Cakes. Since we were the first to participate in his "Chef" experience, we were the subjects of yet another article in the Bridgewater NJ Courier News, in September 1995. We've added some pictures to our Chef Of The Day page so you can get the full effect. In addition, Tom also worked with Chef Walter on a televised version of "Chef of the Day" for CNBC.

Tom and Diane realized one of their Food Fantasies with the help of the TV Food Network. We always wanted to have a dinner party for our favorite chefs. We were discovered (would you believe) though our website and recruited by the Food Network to participate in their series to be called (of all things) "Food Fantasies"! The intent of the show was to help someone make their fantasy come true. On March 3 and 4, 2000, we spent 2 days filming our food fantasy experience. Imagine we were stars in a "reality" TV show before they became the rage! We had a dinner party for a 4 star Chef. Of course, to make matters interesting, they did not tell us who the chef would be--we just hoped it would be one of our favorites. The filming encompassed shopping, interviews, cooking, cleaning the big cooking mess, and, of course, the party. It was a fabulous experience--imagine when I opened the door and found Jacques Torres, the King of Pastry Chefs, former Executive Pastry Chef at Le Cirque 2000, Head of Pastry and Baking at the French Culinary Institute, owner of Jacques Torres Chocolate, the Chocolate Haven and Star of his TV shows Dessert Circus (PBS) and Chocolate With Jacques Torres (Food Network)! Jacques was wonderful, gracious and extremely charming. Despite some set-backs and minor disasters during the day (we believe these were orchestrated by the camera man to make for a more exciting "reality" TV program), the evening was awesome--the highlight of our millennium.

As with all true "foodies", Diane and Tom have their (ever growing) list of
Food Fantasies which are always somehow interwoven in their menus. In recent years, we have really gotten into seafood, even raw bar kinds of items. To ensure we get the best of seafood, Diane has taken courses in Fish and Shellfish Techniques at the Institute for Culinary Education. In addition, we have substantially expanded our tastes in wines. Come and look at what we've added to our list of food and libation obsessions.